E-Learning & Self-Training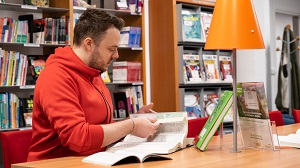 DESIGN YOUR LEARNING PATH USING THE LRC TOOLS
The Center offers many E-Learning & Self-Training tools which are available for you to learn or practice a variety of languages at your own pace.
The LRC staff is available to help you organize your work and advise you in choosing the most suitable resources to achieve your goals.
E-Learning platforms (PrepMyFuture, GlobalExam, GoFLUENT and more) which allow you to learn up to 14 languages (English/Chinese/Dutch/German/Italian/Portuguese/Russian/Spanish/Korean/Japanese/Turkish/arab/polish and French) at home.
Audiofiles for self-training
Language learning guides
Books and magazines in multiple languages (you can check the HEC Learning Center online catalogue)
Films and TV sets equipped with headsets
We are happy to welcome you at a cosy environment for you to work in the best conditions, or you can contact us via email (language-center@hec.fr) and learn from home!
> Interested in preparing language exams (TOEFL®, DELE, HSK…)? Click here to know more about how to boost your score!
> Interested in SpeakEasy sessions? Click here to enroll in our One-2-One or Small Group sessions!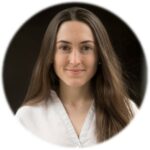 «The e-Learning and Self-training program of the LRC is my very favourite. My schedule is complex, so it's ideal for me because I can just study and train my language skills very early in the morning or late at night at my own pace and from wherever I am (including the train). 
Thanks to the platforms available, I was able to improve my French skills and I also resumed my German studies, which I had paused long ago. I am beyond happy for my progress in both languages, and very satisfied by this schedule-friendly tools. Highly recommend!»
Agustina D. (Uruguay), President of the Partners Club