About the sessions
Engage in 30-minute conversations with Ms Patricia Biron, our French coach, who is eager to help you improve your speaking skills. You will be able to get a better accent, have your grammatical mistakes corrected, gain some useful daily life expressions, and become more confident in speaking French.
A minimum level of B1-B2 is required.
Let's get started!
Interested?
> Send an email to Patricia (biron@hec.fr) now to get an online appointment with her!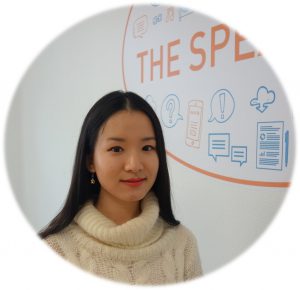 « The SpeakEasy sessions help me to improve my French as well as understand French culture in general. Moreover, it is a great way to meet with other students and better understand French as spoken by non-francophone people.
I would recommend SpeakEasy because it is practical and also for the fact that you can speak with constant feedback from French native speakers. »
Yongyou T. (China), M2 Student Grande École