Conference: Experiencing Interculturality at HEC Paris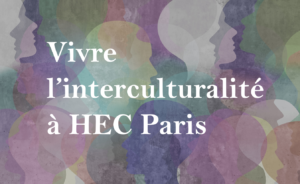 About
Our Community at HEC Paris includes 110 different nationalities. Working in such an internationally diverse environment is a great opportunity. However, it requires the awareness and the acceptance of our differences for a better understanding and communication.
In order to collectively reflect on our way of experiencing this multiculturality within the HEC Community in our everyday life and in the framework of the transversal project "Diversity, Inclusion and Solidarity at HEC", the S&O Institute, the HR Team and the Language Resource Center organized a conference for all staff and faculty members.
Meet our invited speaker, Intercultural Coach Karen Roustan Delatour, and download the Conference Goodie Bag and the Content Booklet below!
Karen Roustan Delatour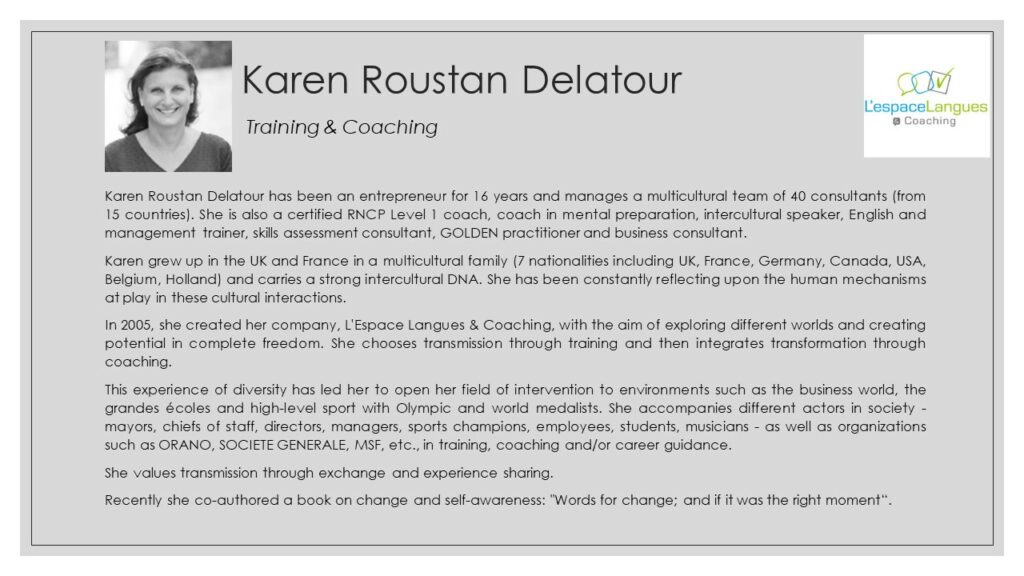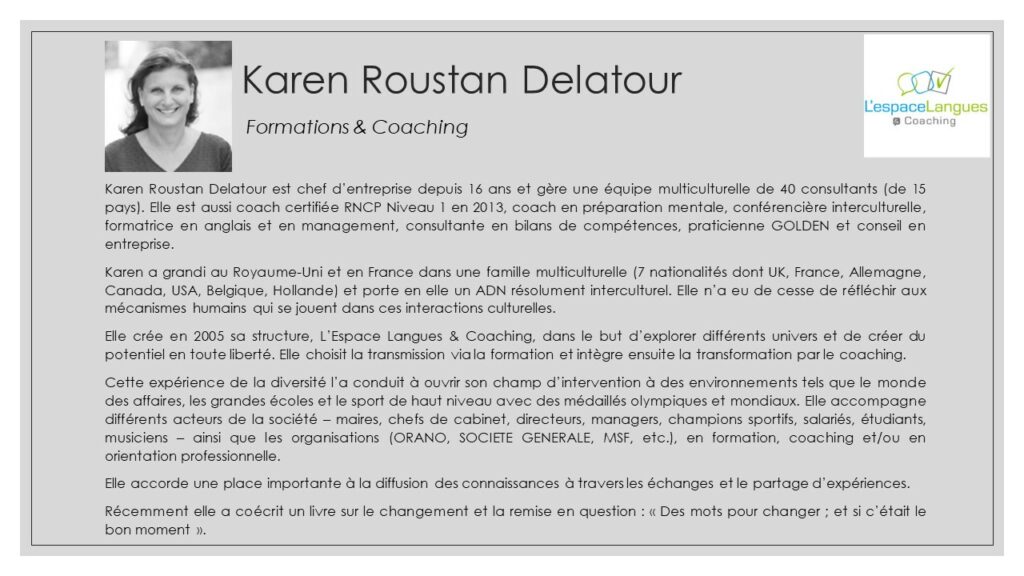 Goodie Bag
Download the Conference's Goodie Bag, full of resources to assess and improve your intercultural communication skills!
Content Booklet
Did you miss the Conference? No problem! You can download the Content Booklet and catch up on all the intercultural theories and tips shared during the Conference.